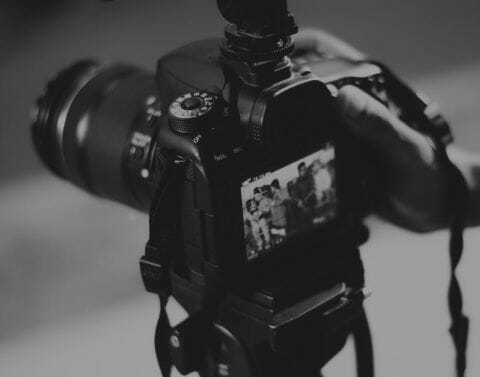 Video content marketing is perhaps one of the most important promotional tools you can use to expand the scope of your business. It is a versatile medium, and it can reach a wider audience than the still image and written forms of advertising. People may shirk from reading an article, but they generally have less of a problem with watching a video. Our brains tend to appreciate visuals more. The use of videos in marketing has become somewhat mandatory, and it is an investment that let's the organization connect with audiences in a compelling manner.
Let us look at how video marketing companies can make a difference in your business's public image:
You Get the Benefit of Professional Know-How
If you want to use videos to market your business, the videos must be first-rate and of professional quality. Otherwise, your marketing efforts are going to come to naught, and you could even end up harming your brand's reputation. Most business people are too busy to invest the time and effort required for learning video shooting and production techniques. It makes more sense to hire a video marketing company that has an experienced and knowledgeable crew to shoot your videos for you.
You Get a Wide Range of Video Production Services
After you've discussed your basic marketing goals, the video marketing company will help you to identify the type of video content and creative direction that will best suit your business and your targeted audience. You don't necessarily have to select one kind of video but can go for multiple styles and share these on different platforms to reach different audiences. You can choose explainer videos, product videos, business documentaries, staff interviews, customer interviews, as well as identifying creative opportunities to leverage video. The video marketing company's crew will have the expertise to produce almost any type of video content your organization may require.
You Get Effective Marketing Videos
The main reason you are commissioning videos is for promotional and marketing purposes. You may have other lofty aims, like educating the public and providing them with valuable information, but the bottom line is always marketing your products and services. Video marketing companies won't forget this even if you do. They will assess your business needs and produce compelling video content that will bring you maximum benefit. They know what works best in the current marketplace and they will guide you accordingly.
Depending on your business and your business goals, they may create explainer videos that inform the public about what your company does, about the kinds of products and services you sell, and about how beneficial they could be for customers. If well-produced, these types of videos are useful in grabbing people's attention and getting the intended message across.
You Get Assistance with Polishing Your Marketing Mantra
Since video marketing companies have a great deal of marketing expertise, they will help you to write and polish a compelling marketing video script.  They will help you break down complex information in a simple, easy to understand form and decide on the visuals to go with it.  They will advise you about making interview videos with your business employees and customers, making advertising shorts, or brand films, with actors and actresses, or finding ways to leverage live streaming technology. At the end of the day, you want videos that people will find entertaining as well as informative.
You Get Help with Building Audience Trust
The video marketing company will help you produce authentic-sounding, meaningful, and informative video content on a regular basis. This approach will help you to methodically leverage the medium and potentially reach global audiences.
With content that build trust, will come action, and that will help to drive your business – whether that means more sales, better brand awareness, increased engagement, or all of the above. Working with the right video marketing company will open to opportunities and provide you with a new avenue to tell your story.
Zoho System – Vital for Small and Medium Companies
In accordance with the rolling of time, specific changes have come to pass in all business-related activities. In our time, diverse types of technological tools have replaced the manual ways of coordinating the organizational functions. For instance, a bespoken CRM system like the Zoho system has become imperative for controlling all the customer relation activities effectively. Zoho has precise solutions for effectively managing customer relations. However, one has to get in touch with an authorized Zoho consultant for getting the best Zoho system.
Why Zoho?
Zoho is an absolute answer for all the modern organizational operations of small-sized and medium-sized establishments. The company offers various tools derived using the latest technological resources. When companies get them in a customized manner, operational management becomes organized and quite easy. These handy tools include various IT infrastructure management applications, software creation and maintenance, networking, and support systems. Nevertheless, there is a key thing that all companies which are planning to install Zoho system. You must find out the nearest licensed Zoho consultant. Remember, you will get the highly required customer support only from authorized consultancies. It is also possible to customize the system.
Zoho CRM software
Zoho CRM software has a wide acceptance all over the world, because of the handiness and preciseness of the system they install. Their professional expertise has reached almost all parts of the world, and companies have benefited by going for Zoho systems. Companies will not need any additional devices for implementing the same. It is possible to incorporate Zoho into the existing system. One main point to note is that Zoho CRM is not just a storeroom for depositing the customer details. It's a total office automation process. The company management can have close interaction with the clientele. Companies will be able to gather vital information such as the personal tastes of the customers, regarding the company products or services. Moreover, they can manage and assess the sales scenario accurately. When a company installs this software in its operational system, it can gain the manhours needed for the proper customer relationship management. This practically means financial benefit for the company. Companies can also avoid spending for various items such as paper, pen, etc. Moreover, the management can use the required manpower for other productive organizational functions. This will certainly yield more productive-results, by which the company concerned can augment their profit level.
Pick a Certified Zoho consultant
Companies will have to take care of one main thing, customization. One must get a bespoke Zoho system, which will be highly effective for the existing organizational practices. Here, the professional assistance of an authorized Zoho consultant is imperative. The expertise of such a company will be highly helpful for finding a perfect CRM solution for the specific requirement of a company.
Customer Relations Management (CRM)
CRM is a software system, which when used will be much effective for proper client management. This will give the user the opportunity to place all the data, pertaining to the company-customers in a specific location. Thus, customer management becomes easy. The user company can do all kinds of customer-centric activities like making calls, sending emails, report creation, and all such customer-related tasks easily and effectively. Nevertheless, not all companies will need the same software, because of the nature of the business activities. Hence, it is very important that companies must approach a professional and get customized Zoho tools.
Zoho Tools
Zoho provides a great facility to all businesses, in particular, small and medium-sized businesses, the opportunity to use customized Customer Relations Management (CRM) solutions and that too without spending exorbitantly. In general, creating a custom CRM solution is not an easy task, and this entails time, effort, and considerable funds. With Zoho, creating bespoke CRM becomes easy, and consequently, companies will be easily able to control their customer-related activities without problems. However, it is a vital point that companies will have to get the assistance of a best Zoho consultant company, which is professional in all its dealings.
The benefits include apps that will ensure the overall effective nature of organizational management. This includes exclusive apps for the security nature of the passwords, a helpful email marketing platform, a perfect help desk, which will make your customers satisfied, AI (Artificial Intelligence) to find out the best suitable time to contact leads, a functional HR system for proper employee management, and a flawless bookkeeping system for controlling the accounts. The inclusion of an operative chat system makes Zoho even more appealing, as this is likely to increase the conversion rates. In order to make certain that you, as a business entrepreneur, get all of these practical benefits, it is imperative that you must approach an authentic Zoho consultant company.
Why CRM a Must for Small/Medium Businesses?
The beginning of a small or medium-size business, let whatever be the nature of the businesses, is somewhat from a small base, and the customers will be limited. In many cases, almost all the customers will be more or less familiar to the entrepreneur. However, as time passes, when the business becomes more established, the line of customers will automatically increase. At this time, proper client management becomes difficult and much more intricate. It is here organizations must opt for the customized CRM, by which they can manage the customer relations much more practically and successfully. To get all the benefits of Zoho system and apps, the company management must make sure to go for the best Zoho consultant available. You can take the practical experience of the company and of course, the reviews of the present customers for finding out such a company.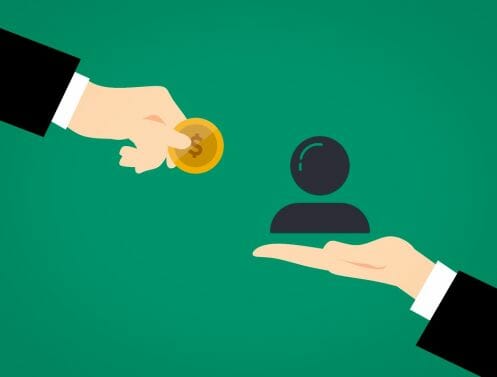 Marketing jobs are growing at a faster rate than industries can catch up. This has created a talent gap for organizations. Hence, many businesses hire marketing recruitment agencies to find the right talent. And here are top five ways a marketing staffing firm make hiring process seamless.
Highly Qualified Candidates
According to research by Robert Walters, 50% of employers experience skill shortage when looking for marketing professionals. This makes it difficult for employers to find highly qualified candidates. In most cases, the top talent in the marketing domain is already employed elsewhere. Due to their limited reach, it might be impossible for in-house recruiters to reach passive candidates.
Even if passive candidates are not actively searching for a job, there are good chances the recruitment agency knows which passive candidates are suitable for different job positions in your company and know how to reach the candidates with your job offer and encourage them to switch jobs.
Reduced Time to Hire
According to a LinkedIn 2017 global survey, it can take around a few days to four months to fill positions. The average time to fill marketing positions is around 50-54 days which might also increase due to the talent shortage. The best ways to reduce time to hire are embracing a data-driven hiring process and build a talent pipeline well ahead of time.
In-house recruiters who hire once or twice in a year follow a traditional hiring process that does not go beyond a resume. On the other hand, recruitment agencies use advanced evaluation techniques such as assessments and scorecards to make data-driven hiring decisions.
Recruitment agencies are also known to maintain talent pools that contain ready for job candidates with specific marketing skills and years of experience. Talent pools might have a variety of candidates that includes candidates who are actively seeking a job, sourced candidates, referred candidates, silver medalist, and marketers who have willingly joined an agency's talent pool in an inbound way.
All this means the recruitment agency can provide you potential marketing candidates within a few days and the marketing positions in your company might get filled within a week or less.
Reduced Risk of Bad Hires
According to a CareerBuilder survey, around 74% of employers are affected by bad hires and the average cost of a bad hire is around $15,000. It could be because of giving more importance to previous job performance and less to the skill set required to succeed at the job. Companies that lack a standard hiring process and that has less knowledge of the job market are more likely to make bad hiring decisions.
Marketing recruitment agencies use a standard hiring process that compares the job requirements with the candidate skill sets. Staffing agencies are also known to conduct different skills tests to ensure candidate actually possess the skills that are mentioned on the resume. As a result, the candidates recommended by the agency are well-matched with the job profile.
Pre-Employment Checks
There are several essential pre-employment checks that need to done before a candidate is offered a job. Recruitment agencies are known to conduct background checks, criminal checks, and reference checks before sending candidates to their clients for final interviews. This means the candidates appearing for final selection have already gone through pre-employment checks. The hiring managers just need to see whether the candidate is right for a particular job profile.
New Hire Guarantees
Many new hires that leave a new job within a few months of joining can cost companies dearly. Leading staffing agencies offer new hire guarantees like a full refund or free replacement guarantees that reduces losses to some extent.
· Full refund guarantee- A full refund guarantee means if a new hire leaves the organization before the agreed period of time, the agency would issue a full refund of the amount it received as a fee for recommending the candidate.
· Free replacement guarantee- A free replacement guarantee means if the new hire leaves the organization before the agreed period of time, the agency will provide a replacement candidate at no extra cost to the client.
These are different ways marketing recruitment agencies make hiring easy for businesses. Do you have any questions? Please feel free to comment.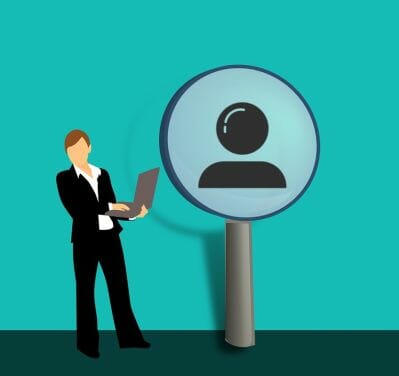 It's a no-brainer that the most important element in the relationship between your organization and staffing partner is the quality of candidates your organization receives. A little research before selecting a recruitment partner can save your organization from lots of headaches, time and money.
Here are a few things you need to know before partnering with the best recruiting firms in San Francisco or elsewhere.
What Is Their Team Structure?
Before choosing a recruitment partner, first, you should know their team structure. If the structure is "Sales Heavy" then they might not be able to do a commendable job. This means they are more focused on winning clients and have fewer resources to perform the job you are actually hiring them for.
If the recruitment agency has only one recruiting manager per project, it would be difficult for the staffing agency to meet a deadline. Instead, you need to look for recruiter-heavy staffing agencies.
How Does the Team Recruits?
Get into the details of their sourcing methods. If the recruitment agency is going to use the same recruitment channels as your internal recruiters, there is no point in partnering with them.
Ask about their sourcing techniques, talent pools and relationships with passive candidates. Make sure the agency is capable of attracting the quality candidates your organization seeks.
Are They Generalist or Specialists Recruiters?
Find out the recruiting agency you are planning to hire is a niche recruiter or they work across a wide range of industries. A specialist recruitment agency hiring specifically for your industry would have a better understanding of different job roles and the relevant skills candidates need to have to be successful at the job.
The best recruiting firms in San Francisco also have good relationships with hundreds of passive candidates who might be perfect for the job. On the other, a general recruiter would be hiring for every possible role like day laborers, nurses, mechanical engineers and so on.
There are more chances the generalist recruiter may not understand the skills required for different job roles in your industry and also not have the experience of recruiting for such job positions. The dearth of talent making recruiting tougher so your chances of getting desired talents are minimal when working with a generalist recruiter.
Does the Recruitment Agency Have Experience in Hiring in Your Business Niche?
Anyone can set up a recruitment agency overnight and call themselves an expert recruiter. You need to look for recruiters who have several years of recruiting experience in your business niche.
Recruiting for difficult-to-fill roles needs some knowledge about required skill sets, available skill sets and know-how about the job market. A well-established and experienced agency would have a wider network and also know the right places to find candidates.
What Are the Steps in the Screening Process That Candidate Is Put Through?
Knowing the screening process in detail is important. It will help you understand what parameters or KPIs the recruitment agency takes into consideration when presenting candidates for final interviews.
You need to look for the best recruiting firms in San Francisco who have effective methods to screen the candidate's technical abilities, understand the candidate's personality and determine whether they can mesh with the company's culture. Learning about the screening process would also help you know whether the agency checks candidate's references and performs backgrounds and criminal checks before referring a candidate.
Does the Agency Offer a Single-Point-Contact for Their Clients?
Communication plays an important role in the success of any partnership. Recruiting does not always go as smoothly as intended and sometimes unexpected problems might crop up like referred candidates not meeting your expectations. In that case, your hiring managers would need to communicate the feedback to a responsible person who can take corrective action.
When the recruitment agency provides a single-point-contact for your recruitment project, you don't need to waste time.
The basic objective behind learning these things about staffing agencies is to help you in dealing with best recruiting firms in San Francisco and hopefully prevent any disappointment and enhance success rate.
Did we miss any important points? Please feel free to comment.