Today, it's imperative for any business to be present on the internet in part or full. To be able to make the maximum of what the online world has to offer, it's also important that businesses invest in digital marketing. Irrespective of the size of business, such online marketing efforts help grow the customer base and improve sales. Unlike traditional advertising, digital advertising is open and fragmented to an extent, which also makes it easier for businesses of small and medium sizes to make use of this channel without much hassles or humungous spends. However, to make these spends efficient and effective, it is important to hire a digital marketing expert or agency who can help you grow your business and company online. Here are three reasons which show you how a digital marketing agency in China makes a difference.
They offer consistent and fast results
The expertise and skill that professional digital marketing agencies possess help them work and deliver results in a process-driven fashion. They quickly and effectively evaluate your business, its needs, and then develop a strategy that propels your business forward efficiently. The experience gained from working on similar projects over time allows them to help create a buzz for your product or service online in the shortest possible time and in the best possible manner. They also do this by evaluating your competitors and industry leaders, thereby creating effective advertising tools and solutions that help your company rise and grow. Another advantage is that being in the digital marketing domain constantly helps them analyze and apply digital trends to your online advertising campaigns, which gives your business a commendable advantage. For instance, digital marketing in China is different from that in the other parts of the world. An expert or agency that helps businesses advertise their products and services to China will be well-versed with WeChat, Baidu, and other media that are commonly used by Chinese consumers. Such expertise and know-how are often very difficult to build in-house and hence, hiring an agency allow your business to enjoy consistent and fast results in digital marketing initiatives.
They give you better returns on investment
It is true that hiring a digital marketing expert or agency comes with a cost but what most businesses fail to understand that managing digital advertising efforts end to end in-house isn't as easy as it seems. Firstly, you need to hire one person or a team of specialists who can handle different social media pages, search engine optimizations, and all that comes with online campaign and sales efforts. This is no easy task and a feat that's nearly impossible for any business new to online marketing to pull. However, an agency specialized in digital marketing, and a professional one at that knows the game end to end. This helps them deliver better results with little or no trial and error, meaning you get better returns on the money you invest into gaining new or potential customers online. The experience that such agencies come with helps them build the right kind of campaigns, target the right audience and reach out to them with the right kind of message. Though it may seem a little pricey initially, the returns that such efforts give in the long run is much better than hiring or creating your own digital marketing effort from scratch.
They allow you to focus completely on your business
Running a business in itself takes a lot of efforts. In the midst of all the many things that you dabble with, digital marketing can become a humongous task if not managed efficiently. This is especially true if you're a novice in the field. Focusing time and energy on becoming an expert in this field as well can be an unrealistic and unfruitful, and can also indirectly affect your business in other avenues. Hiring a professional digital marketing agency, on the other hand, frees up your time and energy and ensures that the sizeable budget gets spent wisely. Therefore, partnering with a reputable agency for your digital marketing efforts ensures that you enjoy better returns for the money spent and take your business to the next level in the best possible manner.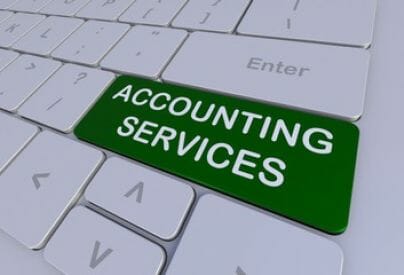 In order to take appropriate strategic business plans, understanding inventory position, sales tending, collection status, or banking position; accounting statement is the only source that offers you reports at a glance. You simply cannot step forward in your business and make it running in the right track without proper accounting, despite the fact that it's not the key activity area of your business. Typically, preparing financial statement is a time consuming job and requires collection of all necessary papers, updating them in system complying with accounting principles. Being a small business operator it is also not viable for you to appoint a full time accountant while outsourcing expert accounting service is a popular trend.
Focus on Core Business
The key limitations of small business are time, money, and work force; which is why; it needs active involvement of its owner in various areas like selection of vendors, building market strategy, market development, supervising labors, keeping track with distribution and more.
Typically, accounting is not his job while neglecting accounting and keeping it pending will appear monumental in due course of time and due to non-compliance of maintaining necessary registers it can even face legal consequences putting it in loss. Fitted with outsourced professional accounting services, owners can peacefully concentrate on core business areas that make the project profitably running.
Maintain Business Privacy
If you feel scary considering that outsourcing accounting services can expose the secrets of your financial date and company information, just change your misconception. Outsourcing services is the modern age business technique, which has been internationally accepted by high-profile multinational groups to small business houses.
The companies offer-outsourcing services are extremely professional and providing required services, be it accounting, software development, staffing, or management consultancy is the core of their business activity. The companies are highly sensitive to protect all business information and data backed by highly secured software application and encryption tools, which can hardly be accessed by a third party.
Minimize Internal Fraud
With a third party in accounts that check inventory, sales, collection, or funding, it is critical for your crooked employees to enter into pocketing or chain fraudulent activities, which is a very common experience of small business owners. Numbers of business even collapse due to internal fraud done by disloyal employees.
With outsourced accounting people, you can focus coolly into your core business keeping in mind that they are the sentry of your business. With their deep insight, long experience, and mechanisms, they can spot any kind of inconsistency in inventory or finance.
Conclusion
Thus, outsourcing accounting enables you to give better attention to your key competencies and core activity areas, while you need to sit with your accounting people from time to time to understand all about your business position, get advises as well on tax planning and so on.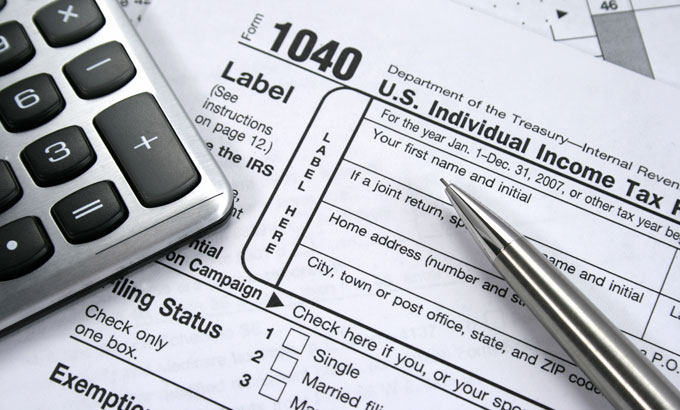 Managing money is a skill not everyone has. It requires a lot of knowledge, a solid education and certain amount of talent, not to mention an interest in numbers that only a few people truly have. Unfortunately, skill with money management is something absolutely necessary when it comes to running a business. This is true from small start-up companies all the way up to Fortune 500 juggernauts. One way that business owners and managers deal with the need for expert financial handling is to involve a CPA firm (short for Certified Public Accounting firm) in the day-to-day running of their business.
What Does A Public Accountant Do?
A CPA firm doesn't just limit itself to one type of work. Anywhere that your company needs some additional expertise, they are able to contribute their advice and expertise to help guide you through the trickier waters of finance. Whether you need someone to handle everyday financial matters, or are just bringing in some extra help during a difficult, unusual or high-volume time, public accountants have the knowledge and the dedication to offset the burden of financial affairs. They can handle tax matters, financial planning, royalty management, foreign business affairs, licensing and a number of other vital procedures.
Who Needs a CPA Firm's Help?
Simply put, every business can benefit from the assistance that a certified public accounting firm, or a CPA firm, can provide. A small business, even a successful one, needs every edge it can get, especially if it is in competition with larger businesses. Large corporations are dealing with money in more ways than one person could possibly be expected to manage on their own. Many businesses want to grow and can use the guidance that an experienced accountant can offer. Even businesses that are well-established and don't feel the need to branch out can benefit from the help of an accountant, especially during tax season.
Contacting a CPA Firm
If you have made the decision to contact a CPA firm to see what they can do for you and your business, make certain to do your homework first. The Internet is an excellent resource to scope out an accounting firm's reputation. It's also helpful to contact a firm directly to better understand their particular areas of expertise. Some accounting firms are tailored to your type of business, and some accountants have particular talent with problem-solving the challenges you most need solved. Make certain that you take the time to find a reputable firm whose mission statement meshes with yours.
Helping You Make Money
Some people are put off of hiring a CPA firm because they cost money, and they are not cheap. As cliché as it sounds, the adage that "you have to spend money to make money" applies to businesses as well as to individuals. Investing the time, effort and money into a partnership with a certified public accountant will pay off in money saved as well as in money earned. See how your business's finances can be improved and you might decide that a public accounting firm is the best business choice for you.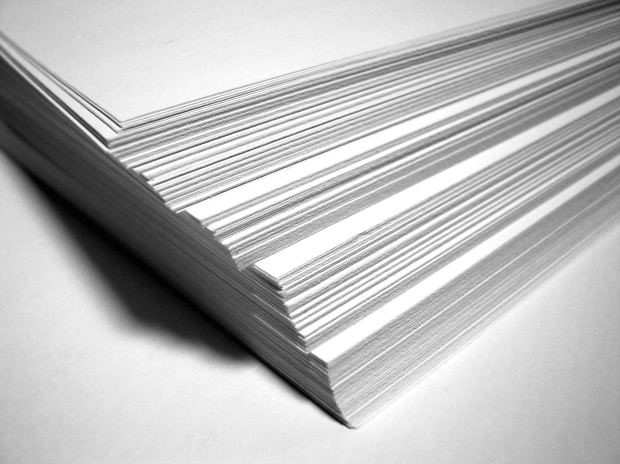 Undertaking a royalty or licensing audit can identify any significant royalties not timely reported to the licensor. Some of the strongest reasons to perform an audit include obtaining all royalties which you are entitled to, inducing future compliance, determining any non-compliances, and determining whether an existing license agreement needs to be modified, adjusted or terminated.
What are royalty or licensing audits?
A royalty or licensing audit, in its simplest form, is a financial inspection that determines whether a licensee is paying the licensor the correct amount of royalty fees. An agreement has been entered into that clearly defines the royalties to be paid out and the terms or conditions associated with said agreement. Industries such technology, franchises, music, software and merchandising may require licensing audits. When an audit is requested, the cost can become extreme so there is a need to determine who will be responsible for paying the audit costs. In most agreements, underreporting defined above a determined threshold will lead to the licensee paying the audit costs.
Import of hiring an Accounting Firm
Hiring an accounting firm with staff experienced to undertake licensing audits will help businesses ensuring that they fully understand the impact of any license agreements, implications of complying or non-compliance, etc. They will work with a business to address their knowledge and understanding to ensure there is no unexplained underreporting of what is owed, that there aren't any misunderstandings associated with what is covered by the technology being licensed, that clerical errors are avoided, that any transactions that do not reflect market conditions are reported, that incorrect used of exchange rates in international transactions are caught, etc. Finding these errors can work for or against a company. It may show that there are outstanding royalties due or it may show that a company who owns a license may not be receiving their full dues.
The licensing of assets, such as trademarks, proprietary processes, copyrights and other intellectual property, have become a dominant source of revenue and potential expense for many businesses. Relationships are forged through strong licensing agreements; however, said agreements require consistent and periodic review to verify that licensees adhere to contractual terms and licensors receive accurate payments. These agreements can be extremely challenging to understand due to all the nuances and therefore it is strongly advised that a small business hire a firm who can assist in licensing audits. Firms such as Miller Kaplan can conduct royalty and licensing audits for both individuals and companies, having experience in conducting licensing audits for products and industry areas such as film and television, theater, automotive, sports and technology.
In addition to addressing royalty issues, licensing audits, if done properly, can be undertaken to avoid disruption by ensuring a team is put in place that will address the whole audit planning, focusing on communication throughout the whole process, streamlining the investigation and keeping a close eye on the budget. Many organizations have staff members that are trained to know how to focus an investigation regardless of the mounds of data and the nuances of the licensing audit.