How Marketing Recruitment Agencies Make Hiring Easier for Businesses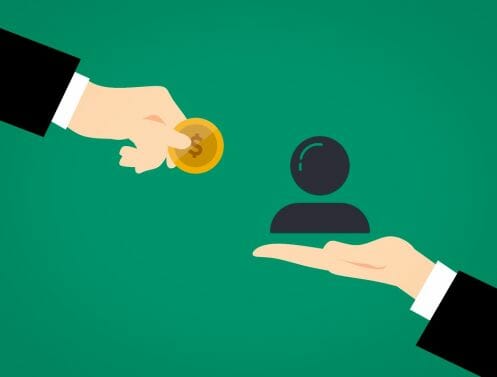 Marketing jobs are growing at a faster rate than industries can catch up. This has created a talent gap for organizations. Hence, many businesses hire marketing recruitment agencies to find the right talent. And here are top five ways a marketing staffing firm make hiring process seamless.
Highly Qualified Candidates
According to research by Robert Walters, 50% of employers experience skill shortage when looking for marketing professionals. This makes it difficult for employers to find highly qualified candidates. In most cases, the top talent in the marketing domain is already employed elsewhere. Due to their limited reach, it might be impossible for in-house recruiters to reach passive candidates.
Even if passive candidates are not actively searching for a job, there are good chances the recruitment agency knows which passive candidates are suitable for different job positions in your company and know how to reach the candidates with your job offer and encourage them to switch jobs.
Reduced Time to Hire
According to a LinkedIn 2017 global survey, it can take around a few days to four months to fill positions. The average time to fill marketing positions is around 50-54 days which might also increase due to the talent shortage. The best ways to reduce time to hire are embracing a data-driven hiring process and build a talent pipeline well ahead of time.
In-house recruiters who hire once or twice in a year follow a traditional hiring process that does not go beyond a resume. On the other hand, recruitment agencies use advanced evaluation techniques such as assessments and scorecards to make data-driven hiring decisions.
Recruitment agencies are also known to maintain talent pools that contain ready for job candidates with specific marketing skills and years of experience. Talent pools might have a variety of candidates that includes candidates who are actively seeking a job, sourced candidates, referred candidates, silver medalist, and marketers who have willingly joined an agency's talent pool in an inbound way.
All this means the recruitment agency can provide you potential marketing candidates within a few days and the marketing positions in your company might get filled within a week or less.
Reduced Risk of Bad Hires
According to a CareerBuilder survey, around 74% of employers are affected by bad hires and the average cost of a bad hire is around $15,000. It could be because of giving more importance to previous job performance and less to the skill set required to succeed at the job. Companies that lack a standard hiring process and that has less knowledge of the job market are more likely to make bad hiring decisions.
Marketing recruitment agencies use a standard hiring process that compares the job requirements with the candidate skill sets. Staffing agencies are also known to conduct different skills tests to ensure candidate actually possess the skills that are mentioned on the resume. As a result, the candidates recommended by the agency are well-matched with the job profile.
Pre-Employment Checks
There are several essential pre-employment checks that need to done before a candidate is offered a job. Recruitment agencies are known to conduct background checks, criminal checks, and reference checks before sending candidates to their clients for final interviews. This means the candidates appearing for final selection have already gone through pre-employment checks. The hiring managers just need to see whether the candidate is right for a particular job profile.
New Hire Guarantees
Many new hires that leave a new job within a few months of joining can cost companies dearly. Leading staffing agencies offer new hire guarantees like a full refund or free replacement guarantees that reduces losses to some extent.
· Full refund guarantee- A full refund guarantee means if a new hire leaves the organization before the agreed period of time, the agency would issue a full refund of the amount it received as a fee for recommending the candidate.
· Free replacement guarantee- A free replacement guarantee means if the new hire leaves the organization before the agreed period of time, the agency will provide a replacement candidate at no extra cost to the client.
These are different ways marketing recruitment agencies make hiring easy for businesses. Do you have any questions? Please feel free to comment.