Improve Your Business with Exchange Hosting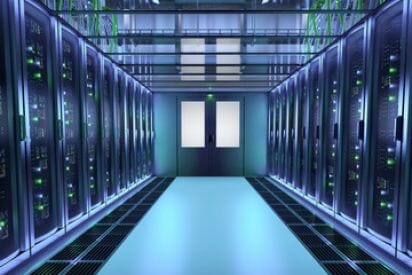 Businesses rely on emails to not only communicate with clients but also for easier intra-company communication. Businesses use emails for marketing and business promotions. Enterprises also use emails to reach new customers and to improve existing client relationships. Irrespective of your business size and category, you can use emails to grow your business.
But while emails offer an easier and more cost-effective way to communicate, it can create security risks and put your business in the harm's way. For this reason, it is crucial to use a service that can help you maximize the benefits of emails and also enhance your business processes. Exchange hosting is one such service that can help improve your business in various ways.
Save Costs
Reliable exchange hosting platforms can help businesses of all sizes to save costs on software and servers required for email and data management. When you opt for dedicated exchange hosting, your service provider will manage the administrative tasks so that you need to only pay for services you use. Software and necessary hardware for on-site servers can cost companies a significant amount of money. The cost of setting up an on-site system can eat into your profits, thereby countering any improvements in your bottom line.
Businesses can also save costs on hiring dedicated IT personnel precisely for updating and managing servers. Enterprises can eliminate cost of training for the existing employees on the use of new technology or managing the server.
Dedicated exchange hosting is extremely affordable even for small and medium enterprises. With web-based exchange platforms, any business can now utilize their services for improved work proficiency. Earlier the technology used for exchange hosting cost a great deal and made it impossible for small businesses to utilize the benefits of such services.
Resolve Issues Fast
Businesses can quickly resolve any issues with connectivity or data with operating staff present with your dedicated exchange hosting platform. Problems or delays in sending emails can not only lead to loss of business but also adversely affect your reputation with clients and vendors.
Maximize Data Security
The most advanced exchange hosting platforms own, operate, and manage their data centers to provide reliable services to their clients. Breach of data or any leak of important business information can be problematic for companies.
Increase Efficiency
SPAM and viruses are always a concern when using emails. Businesses that heavily rely on emails for business processes and client-relationship management can't afford to be buried under SPAM and miss out on important communication. Hosted exchange services can keep SPAM away from your inbox.
Dedicated exchange hosting platforms can offer services such as email recovery for fixed number of days and migration tools for smooth transition of the existing system.
It is also now easier to set up exchange hosting as all the work is handled by the service provider. Enterprises don't have to wait for months to set up hosted services.
With a dedicated exchange hosting service, you can easily and quickly update information such as adding or deleting users, resetting passwords, and creating folders. You don't have to wait for the IT staff to arrive to manage simple tasks. Exchange hosting solutions also offer self-administration tools to manage settings. Such services can be ideal for companies that prefer more involvement in the services provided by an outside entity.
In case of natural disaster or emergencies such as power outages or fires; businesses don't have to worry about loss of data when utilizing a good hosed exchange service.
Enhance Collaborations
Employees can access work details while working on the same project but from different locations. Changes made to projects can be instantly updated for all the collaborators on a project. Multiple users can access the same work emails, project schedules, and calendars for enhanced collaborations and improved work efficiency.
Employees can access data from any browser and device without security worries. Team leaders can create and assign tasks to other project members, update them through emails about new assignments, and keep a check on completed work.
When the exchange hosting partner is good and efficient; the benefits translate to your business. When you receive reliable hosted services, you can improve efficiency in various business processes.