Know How to Hire the Best Recruiting Firms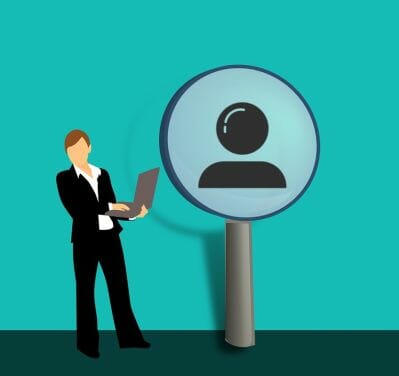 It's a no-brainer that the most important element in the relationship between your organization and staffing partner is the quality of candidates your organization receives. A little research before selecting a recruitment partner can save your organization from lots of headaches, time and money.
Here are a few things you need to know before partnering with the best recruiting firms in San Francisco or elsewhere.
What Is Their Team Structure?
Before choosing a recruitment partner, first, you should know their team structure. If the structure is "Sales Heavy" then they might not be able to do a commendable job. This means they are more focused on winning clients and have fewer resources to perform the job you are actually hiring them for.
If the recruitment agency has only one recruiting manager per project, it would be difficult for the staffing agency to meet a deadline. Instead, you need to look for recruiter-heavy staffing agencies.
How Does the Team Recruits?
Get into the details of their sourcing methods. If the recruitment agency is going to use the same recruitment channels as your internal recruiters, there is no point in partnering with them.
Ask about their sourcing techniques, talent pools and relationships with passive candidates. Make sure the agency is capable of attracting the quality candidates your organization seeks.
Are They Generalist or Specialists Recruiters?
Find out the recruiting agency you are planning to hire is a niche recruiter or they work across a wide range of industries. A specialist recruitment agency hiring specifically for your industry would have a better understanding of different job roles and the relevant skills candidates need to have to be successful at the job.
The best recruiting firms in San Francisco also have good relationships with hundreds of passive candidates who might be perfect for the job. On the other, a general recruiter would be hiring for every possible role like day laborers, nurses, mechanical engineers and so on.
There are more chances the generalist recruiter may not understand the skills required for different job roles in your industry and also not have the experience of recruiting for such job positions. The dearth of talent making recruiting tougher so your chances of getting desired talents are minimal when working with a generalist recruiter.
Does the Recruitment Agency Have Experience in Hiring in Your Business Niche?
Anyone can set up a recruitment agency overnight and call themselves an expert recruiter. You need to look for recruiters who have several years of recruiting experience in your business niche.
Recruiting for difficult-to-fill roles needs some knowledge about required skill sets, available skill sets and know-how about the job market. A well-established and experienced agency would have a wider network and also know the right places to find candidates.
What Are the Steps in the Screening Process That Candidate Is Put Through?
Knowing the screening process in detail is important. It will help you understand what parameters or KPIs the recruitment agency takes into consideration when presenting candidates for final interviews.
You need to look for the best recruiting firms in San Francisco who have effective methods to screen the candidate's technical abilities, understand the candidate's personality and determine whether they can mesh with the company's culture. Learning about the screening process would also help you know whether the agency checks candidate's references and performs backgrounds and criminal checks before referring a candidate.
Does the Agency Offer a Single-Point-Contact for Their Clients?
Communication plays an important role in the success of any partnership. Recruiting does not always go as smoothly as intended and sometimes unexpected problems might crop up like referred candidates not meeting your expectations. In that case, your hiring managers would need to communicate the feedback to a responsible person who can take corrective action.
When the recruitment agency provides a single-point-contact for your recruitment project, you don't need to waste time.
The basic objective behind learning these things about staffing agencies is to help you in dealing with best recruiting firms in San Francisco and hopefully prevent any disappointment and enhance success rate.
Did we miss any important points? Please feel free to comment.