Many Benefits of Hosted Exchange Solutions to Businesses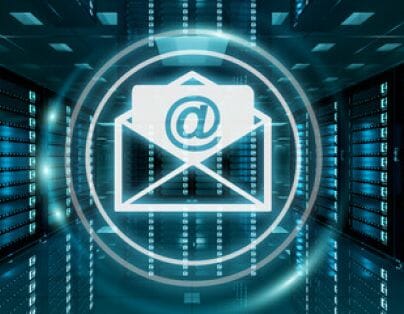 Emails are sent and received over servers. You can either own these servers onsite or take the help of service providers who host the servers for you. Rather than having an onsite email server to host your email system, you can try hosted exchange solutions owing to the many advantages it offers. Read on to know how exchange hosting helps business organizations, especially small and mid-sized companies.
What is a Hosted Exchange Service?
Before we learn about the advantages of hosted exchange solutions, it is important that we know what it is. Microsoft Exchange servers are one of the most popular email servers used in business organizations. Operated on the Windows OS, the Microsoft Exchange server can either be hosted onsite or hosted by a service provider. Hosted exchange solutions are nothing but hosting a Microsoft Exchange server by a service provider who hosts servers for many other companies like that of yours.
Benefits of Hosted Exchange Services
1. Dedicated or Shared
First and foremost, you have the liberty to choose between a dedicated exchange hosting and shared exchange hosting. The former is hosted on a dedicated server meaning only your email system will be hosted by that server. The latter is hosted on a shared server meaning many other email systems like yours will be hosted by that server. Dedicated hosting is preferable for big companies with larger requirements and shared hosting is ideal for small companies with fewer requirements. Based on the size of your company, your requirements and dependency on emails, you can choose whether you need dedicated exchange hosting or shared exchange hosting.
2. You Don't Have to Host
When you allow a service provider to host your email system for you, you don't need to have an onsite server to access emails. Your email system will be hosted by the provider on a cloud server and even the maintenance of this server will be taken care by the service provider. 100% uptime is guaranteed from the service provider and thus, you can rest assured that you won't be losing a single email from your sight. If you are a small or mid-sized company, this can save you a lot of money on infrastructure and even keep the size of your IT team limited. All the technical work will be taken care by the service provider while you access emails just like you would when you have an onsite server.
3. Scalability
Email requirements of a business organization keeps changing and accordingly, changes have to be made in the email system. For example, you would need a bigger mailbox with growing requirements or add more members into your email system as and when you recruit full time employees or interns. When you go for hosted exchange solutions, you don't have to worry about scaling up or down. The service provider is going to conveniently accommodate your requirements, no matter how immediate and big/small those requirements are.
4. Security
We send everything through emails in business environments, from simple things like invite to a meeting to most secretive information related to finances, marketing etc. It is important the data you store on email servers are safe and secure from eavesdroppers and hackers. The service providers who offer hosted exchange solutions implement advanced security standards including video surveillance of the servers, multi-factor authentication, email filtering to avoid spam, email encryption to encrypt the mails you send and receive etc. You don't have to implement any of these security measures and still rest assured that your mails are secure.
5. Efficient and Productive
Given that you don't host the email servers when you go for hosted exchange solutions, you have already increased the efficiency and productivity of your organization. Hosted exchange services are way cheaper than onsite servers and don't require an IT team to look after. Hence, you can help your IT team focus on other things and leave hosting email services to the service provider alone. You will never have email discontinuity or data breaches which generally bring down the productivity of a company.