Role of A Video Production Company In Business Marketing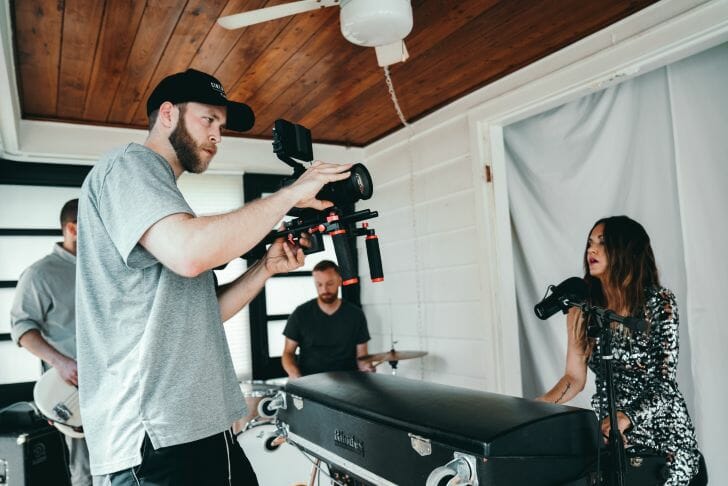 The video certainly is a powerful marketing tool. According to a report, 85% of businesses use video as a marketing tool. Creating a video that will have a positive impact on customers is no easy job. A video may look like it is easy to produce but actually involves a lot of planning and behind the scenes activities. Which is why you need to collaborate with a video production company.
A video production company NYC can concisely tell a compelling story. With the advent of social media, people are more accustomed to watching images and videos than reading content. So, for marketing purposes, you need to use well-crafted videos.
Let's find out how a video production company can help:
Provides an opportunity to create brand awareness
A video production company starts its work based on the brief provided by you. The brief includes objectives and relevant information about your business and the target audience.
The video production company then carries out its own research and develops the content along with key messages. They find ways to tell your story in an interesting and entertaining way. The more interesting your video, the more you benefit.
When the video is shared on social media, people get to know about your brand. If they appreciate the video, there is a chance that they will engage with it and may 'like' it, comment about it, and even share it. All of these activities will make the video visible to even a greater number of people.
Explains seamlessly about products and processes
While television and radio commercials are limited to 30 or 60 second spots, your corporate video is not subject to these limitations.
If you need to explain your product or the process of creating it, a video production company can help. Say, for example, if you are a company that specializes in producing clean steel, the video production company can demonstrate the process of making clean steel by combining real footage with animation. This can create a positive impact on B2B customers. They will be assured of your process competencies.
Although the video can be of any length, it works best online if the video production company keeps the video length under five minutes.
Short and simple works more often than not. And the right video production company in NYC with its experience and available skill set can deliver in this regard. They can find ways to work through time constraints and deliver the best.
Improves search engine rankings
A Corporate video communicates to your audience. It is also beneficial to your website and company. Google prioritizes websites with more video content. This means that you will appear higher in Google search results. As a consequence, you will get more traffic to your website.
Also, if you have videos on your website, people will spend more time on your site. Long exposure helps in building trust.
An effective way of increasing the number of videos on your website is to let visitors know what your past or existing customers think about your product or services. Video productions of customers giving testimonials about your company can also help in building trust.
Converts to sales
A well-made video can make some real money for you. According to a report, a product video on your landing page can increase conversions by 80%.
Video can also contribute to sales indirectly. 74% of people who watched an explainer video about a product bought it later.
Viewing a product increases its credibility. Videos provide customers with the reason for choosing a brand. And a video production company can provide that because they have an understanding of what works and doesn't work with the audience.
Also, a video can be so designed as to provide a call to action. The voice-over in the video or the anchor can direct the viewer to where he or she needs to go to buy the product.
Conclusion
A video production company in NYC can showcase your products and your business in a visually enjoyable manner. From corporate videos to promotional videos to training videos for your employees, they can create almost everything. And when you match these video presentations with the right strategies, video marketing becomes effective.