What Every Business Owner Must Know About Digital Marketing?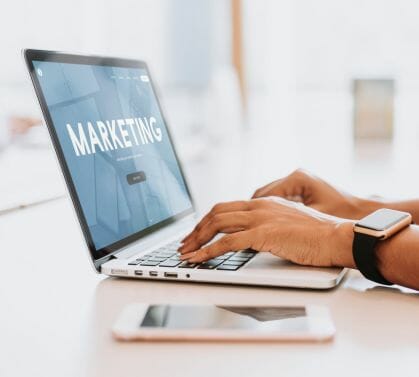 China not only regarded as the most populous nation but also the largest netizens inhabitation in the world. Through the rapid growth of science and technology, China has become a computerized country. One must consider this while doing business related to an internet domain. Everyday opportunities sprout fiercely in China but with many challenges like language problems, internet censorship, the difference in culture, complexity, etc but it is worth a try. Unlike other Asian countries, China has its own services and products of technologies rather depending on the western countries. Therefore, to have your presence in digital marketing in China you need to use their search engine and social media for becoming successful. The below mentioned tips will help you to head in the right direction.
The rapid increase in Mobile Usage – According to the Chinese Government, 802 million people are using the net as of 2018, which is 57.7 percent of the total population. Interestingly, 788 million people are mobile users that are a whopping 98 percent of the nation's total user base. Meanwhile, the revenue in social media advertising as of 2019 is $14, 760 m and by 2023, it will result to $42, 692m where there is the annual growth rate of 30.4 percent. In 2014, mobiles ad accounted for 6 percent of the market and research suggests that by 2019 it will be 80 percent. In China, who have pay per click Baidu accounts, Baidu is trying to get more advertising dollars by giving mobile-friendly features like enhanced CPC bidding and call extension.
The vision for Digital Marketers:
Visitors always expect a user-friendly and smooth experience on your sites whether they are using a desktop or a smartphone. As different marketing tactics and paid search is driving traffic to your site, one need to be serious about prioritizing mobile optimization and evaluation of mobile site performance in 2019. The paid search marketers must carefully analyze the return on investment from desktop and mobile campaigns and allocate specific budgets across devices. While running campaigns on mobile, do not forget to check the guidelines mentioned in Baidu's whitepaper.
WeChat plays a significant role in Business – WeChat announced at the Tencent Global Partners Conference that their app had 1,082 million active users by September 2018. There are more than 4 million monthly active official accounts that are serving over 800 million official account users. Statistics show that WeChat leads the social media industry and it shows that unlike western nations, Chinese netizens prefer using instant chatting tools for communication at the workplace. It is the most frequently used tool over QQ and phone.
The vision for Digital Marketers:
There is an increase in competition for an audience using official WeChat accounts. Business-to-Business marketers must give extra effort for getting the right audience and provide customized content for grabbing the niche content. It is a known fact that Chinese people love to use WeChat for business, so to become successful in digital marketing in China, the marketer must work closely with the sales team for providing a seamless journey for buyers and visitors. Think more about the content quality, use the platform more for communicating with the prospects like generating a conversation window that will help the visitors to quickly contact you or create a QR code so that people can easily follow your account.
Targeting the Right Audience – In 2017, more than 57 percent of the ads spend went towards the internet that means the digital marketing landscape has become more competitive. For generating a good ROI, marketers have to talk to the right people at the right time by using the right tools. Social media platforms like WeChat, Weibo, Baidu, and Tieba have launched advertising products that target audience for increasing sales and marketing performance. For example, Baidu's product for targeting people has become more sophisticated. It has features like filtering out people's gender and age, browsing history, keyword search history, and their interests.
The vision for Digital Marketers:
Marketers dealing B2B segment must take advantage of the targeting options available on Baidu and social media platforms. These tools help in creating an integrated marketing plan with paid campaigns that will target selected audience from various platforms.