What to Consider Before Hiring A Video Production Company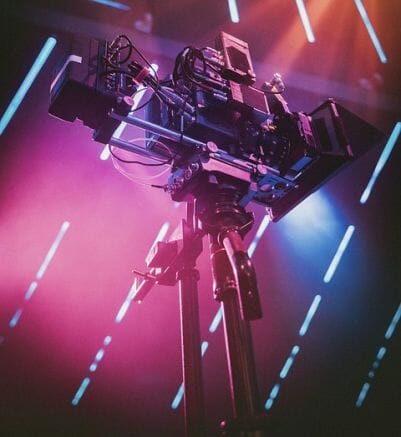 It's important to find the right video production company because you're hiring a partner to help you produce video content that will be integrated into your marketing and outreach efforts.  Further, there are a variety of video production companies in NYC but you want to make sure you hire one that is professional, responsive, and understands your needs. To find the right video production partner it is important to consider several things before you hire a company to help with creating your marketing videos or to develop a corporate video production strategy:.
Consider the Expertise and Experience
Businesses today can't ignore the power of videos as a great marketing tool. It has become increasingly necessary to create videos at regular intervals about the various aspects of the business. But creating business videos, brand films, or marketing videos requires a different set of expertise and skills. After all, you are making them to either promote your business, communicate with internal or external audiences, or provide thought leadership in the industry.
When choosing a video production partner – you want to select a professional team that has both extensive production experience, as well as the business savviness to interact with your team and senior level executives as necessary for the project. As you evaluate a prospective video production company, you should look at their portfolio and understand the quality of work that they have produced. Even if they haven't produced exactly what you envision if they have the experience and are capable of producing quality videos then they will be able to translate those experiences to help bring your vision to reality.
Consider the Clarity in Communication
Once you have identified a few corporate video production companies that fit your requirements, it is time to setup meetings with each of them to take the process forward. As you go through the process, pay attention to how well they respond, their tone and demeanor.
For clear communication, it is important to ask the prospective companies the right questions. Don't be shy in asking about their work process – both in terms of how they operate and how they will keep you in the loop on the video production project. Through the initial conversation, you'll learn about how the video production company approaches production, what their solutions look like, their team, and of course how they structure their rates for each corporate video production.
With that in mind, tell the video production company your exact requirements and assess their response to those needs. Did they ask the right follow-up questions? Did they respond favorably to your queries? Can they deliver the product at your proposed budget? Do you feel their rates are comparable with their experience and expertise? Do you feel comfortable with their responses and about working with them?
Consider the Vision and the Plan
Technical expertise is important when choosing a video production company. But the prospective company must also have a vision for the video and be willing to have a dialogue with you to flush out your ideas. The right production company in NYC or elsewhere is going to be able to have a conversation with you, and provide valuable input and feedback to help your team establish a vision and develop a strategic plan for the corporate video production project.
As you evaluate, these are important aspects, as it is crucial to know in advance if the video production company can translate your vision into a video by infusing it with their own creative inputs. It is an important step as it helps you to gauge the skills and competency of the production team..
At the end of the day, talking to different video companies will help you find a good match for your business requirements. Careful consideration during the selection process can help you find the right video production company and the right parter to help you successfully leverage video for your marketing and communication efforts.