Why Use WeChat Marketing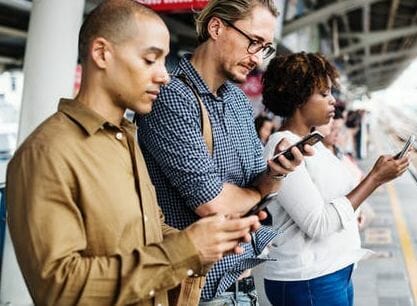 If you have a business in China, you cannot do without WeChat marketing. But putting forth a statement like this is just simplifying the power of WeChat to grow your business exponentially. If you are unfamiliar with WeChat, you need to know the valid reasons to use it.
So, what exactly is WeChat and how can it help your business?
About WeChat
WeChat was launched as a mobile messaging app in 2011. But over the years, the application has grown to include a variety of useful features – some specifically focused on businesses. It was developed by the Chinese Internet giant Tencent.
You can use WeChat on phone platforms such as iPhone, Android, and others. Millions of people in China use WeChat on a daily basis for social networking and as a messaging app but also to use its mobile commerce features.
Companies use WeChat to connect with their existing customers, reach out to new ones, and increase their brand visibility. In China, WeChat is the go-to social, messaging, and m-commerce app for the people. So, it is where your business also needs to be and in a robust manner.
Reasons to Use WeChat Marketing
If you are a local business in China, you need WeChat Marketing. If you are international and planning to enter the Chinese market, you cannot do without harnessing the power of WeChat.
Consider these reasons to use WeChat marketing.
For Mingling with your Customers and Prospects
WeChat is a messaging app that offers users features like voice chat, video call, geo-location search (to connect with new people), post moments (images, thoughts), play games, use emoticons, and generally remain connected with your friends and family. With the availability of such features, it is no wonder that millions of people in China use WeChat on a daily basis. Now, this gives businesses the best platform to directly connect with their customers and prospects. With WeChat, you can reach Chinese citizens (or others of Chinese descent) across the world who use the app.
You can use QR codes in different ways to increase your user base on WeChat. Official accounts have a limit on the amount of posts they can publish each day. So, increasing the user base is paramount. With useful content, you can keep your followers interested in your brand and even make it more visible. WeChat also offers a feature for location-based marketing. You can utilize it to reach users as per their locations and offer them more useful content.
Businesses can also use H5 (HTML5) campaigns for more creative content such as quizzes and games for their followers. With such features available for businesses, it becomes easier to connect with your customer base.
For Utilizing the Power of Mobile Commerce
Businesses can open dedicated accounts to directly reach their customers. You can hire experts for the job or do it via your in-house marketing team if they have the capability for it.
You can open subscription accounts to publish content and share it with other users who have connected with your company/brand. It is also ideal for small business owners and service providers to promote their businesses. Use a service account for more robust commerce functionalities and features. Open an enterprise account for more cohesive internal communication and greater security.
WeChat regulations regarding these accounts and other features keep changing given the fast pace of the digital landscapes. It is best to thoroughly research about the right account to open and the best way to utilize it for mobile commerce.
Users can buy products and pay for many services from their WeChat accounts. WeChat offers a seamless way to increase your sales by offering users easier access to their favorite brands.
For Robust Business Growth in a Competitive Market
Other than the above-mentioned features, WeChat also offers advertising options to businesses. You can also work with key opinion leaders (KOLs); akin to influencers, to reach more WeChat users. All the WeChat features offer businesses a way to directly reach customers in the massively-competitive Chinese market. WeChat offers an important digital space in China. It is a social behemoth that businesses cannot ignore. If you run a business in China, you definitely need WeChat Marketing.